Erythrina glauca
This beautiful plant has a host of common names like Coral Tree, Swamp Immortelle, Purple Coral Tree, Dadap, Chekring and my favourite, Sunshine Tree.
It is actually quite a small tree, growing up to 8 metres tall. It is popular as a shade tree due to its spreading branches, and its crown begins low on the tree. That makes it suitable to be planted in an average-sized garden. The flowers on the low branches are easily viewed as they are usually at one's eye level
What I like most about this ornamental tropical tree is the colour of the flowers. The flowers are dark crimson, a popular lipstick colour. The shape is also rather unique. The flowers look like claws and they grow in long clusters.
I've seen these trees planted in the landscaping of sea-side resorts and in parks. The Sunshine
Trees would certainly add a little resort glamour to your garden!
These photographs were taken in a park.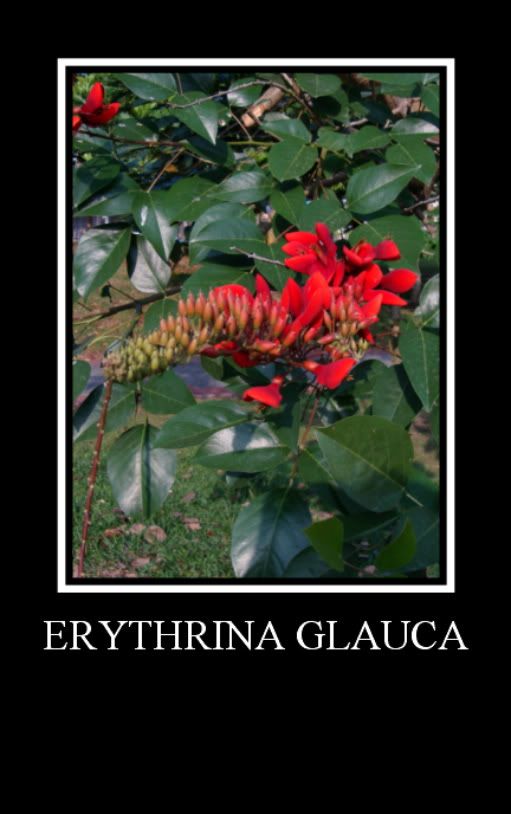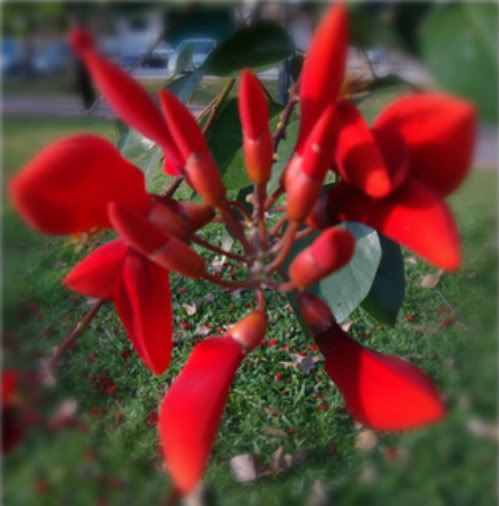 Linking to :