I often go gaga over the impressive displays of masses of rhododendrons in the gardens in temperate countries, not realising that we have our equivalent in the tropics. The Senduduk as we know it by its local Malay name here, is actually known as the Singapore Rhododendron. It is not only found in Singapore of course; it is found in South East Asia, China, Taiwan and in the sub tropical regions of Australia.
The Senduduk belongs to the melastoma family, and this shrub grows by the wayside of roads and on wasteland, so it is not much valued as a garden plant. However it flowers freely, and is rather pretty. The shrubs that I see being used lately for landscaping in my hometown are even prettier. I assume this newcomer is a new variety, as the petals have a different shape, but the leaves are similar to Senduduk. The common Senduduk have broader, rounded petals. I wonder what this new variety is named. If any of you out there know the identity of this particular melastoma, do tell.
Here are some potted shrubs that I photographed by the Melaka River along the boardwalk. The shrubs are eye-catching to say the least. The flowers beckon passers-by to admire their striking colours. So, here they are for you to get closer to them as you stroll along the boardwalk with me.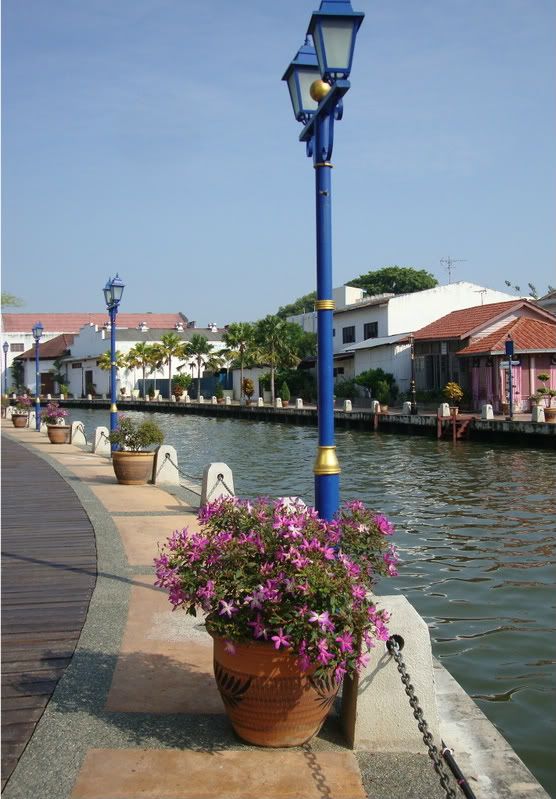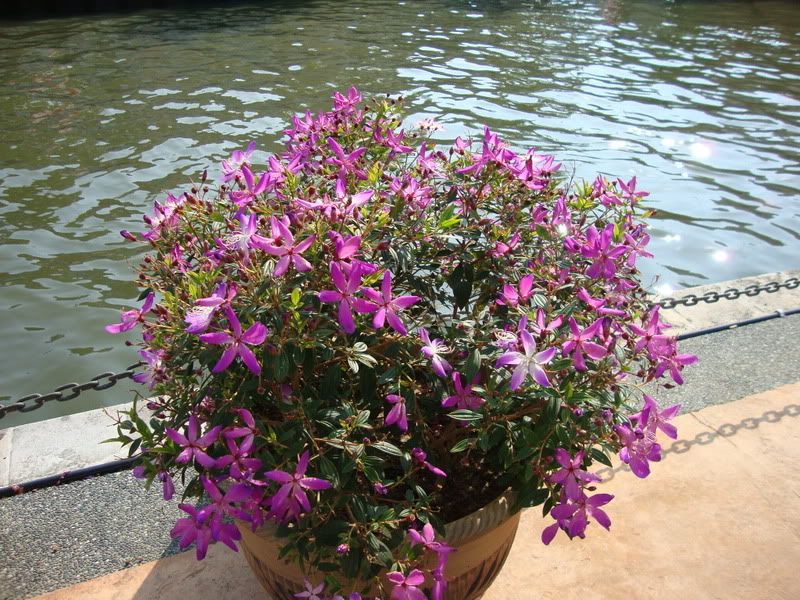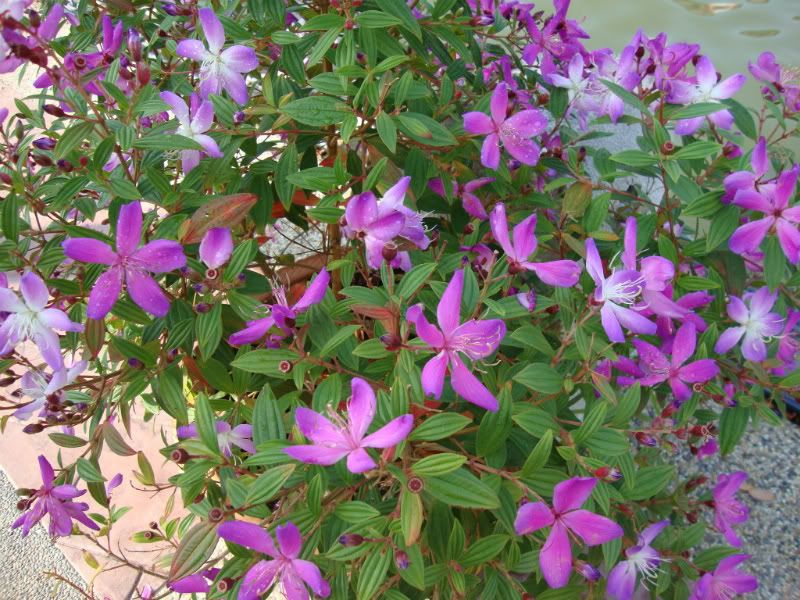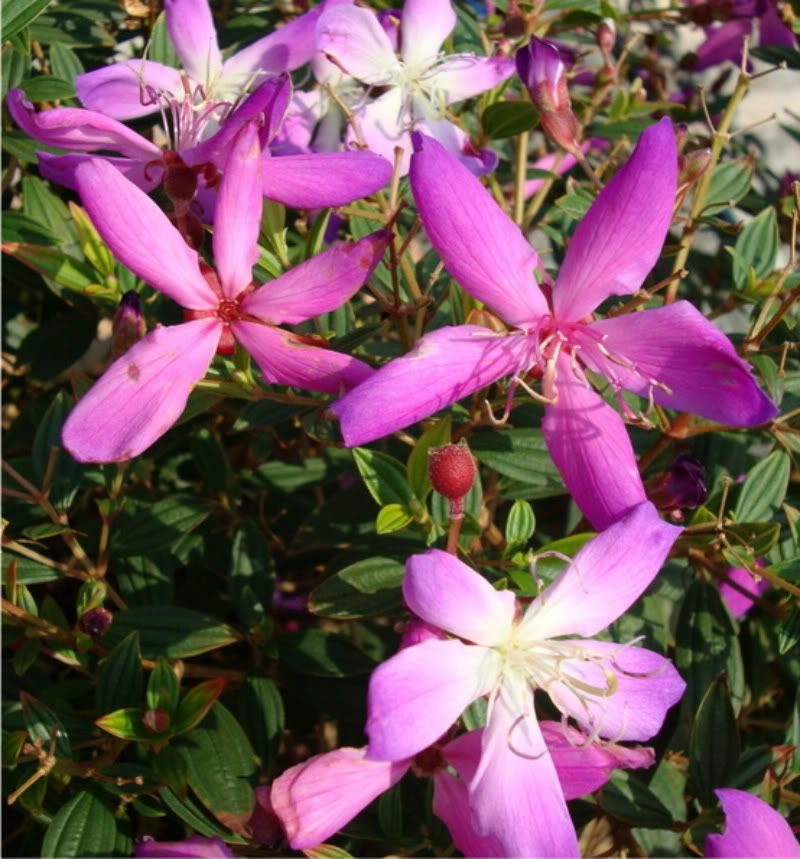 hiding who you really are
Linking to:
Fertilizer Friday
Macro Friday
Macro Flowers Saturday
Haiku Heights
Haiku My Heart